Topic Areas:

Workshop

Category:

Evolution of Psychotherapy | Evolution of Psychotherapy 2013

Faculty:

Michael Yapko, PhD

Duration:

1 Hour 47 Minutes

Format:

Audio Only

Original Program Date :

Dec 15, 2013
Description
Description:
Is there any doubt that people learn more easily through experience when they're focused and receptive? Or that growth is easier when rigid perceptions and boundaries of experience are softened and redefined? Hypnosis highlights the malleability of subjective experience and empowers people to live their best lives. In the past, hypnosis was considered by many to be the "crazy cousin nobody wanted at the therapy family picnic." But, as the contributions of hypnosis in neuroscience (especially neurogenesis and neuroplasticity), epigenetics, clinical effectiveness, and interpersonal dynamics have steadily grown in importance, hypnosis can be identified as a core component of good therapy in whatever form it may be delivered. Understanding the hypnotic foundations of your language and methods can make you a better therapist, even if you don't formally practice hypnosis. In this workshop, we will explore some of the key insights about good therapy, including the power of positive expectancy, the importance of multi-level processing of suggestions, the potential for automatic, non-conscious responses, and the encouragement of malleability in perception. A group hypnosis experience will be provided.
Educational Objectives:
Describe some of the key contributions hypnosis research has made to the psychotherapy field.
Analyze some of the core components of effective treatment and how hypnosis can amplify these.
Demonstrate the merits of hypnosis for enhanced problem-solving
*Sessions may be edited for content and to preserve confidentiality*
Faculty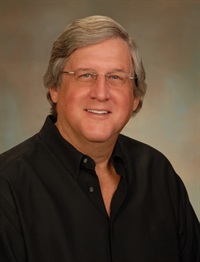 ---
Michael D. Yapko, Ph.D. (professional psychology, clinical specialization), is internationally recognized for his innovative work in applied clinical hypnosis, developing brief psychotherapies, and the strategic treatment of depression. He has been invited to present his work in more than 30 countries across six continents. He is the author of 15 books, including his most recent, The Discriminating Therapist. He is a recipient of numerous awards for his many contributions to the field, including the Milton H. Erickson Foundation Lifetime Achievement Award.
---